The Colorado Restaurant Show is a fantastic opportunity to meet local restaurant operators doing amazing things in the Rocky Mountain Region.
I was lucky enough to be interviewed by roving reporter Tom Mares from Libre Films here in Denver: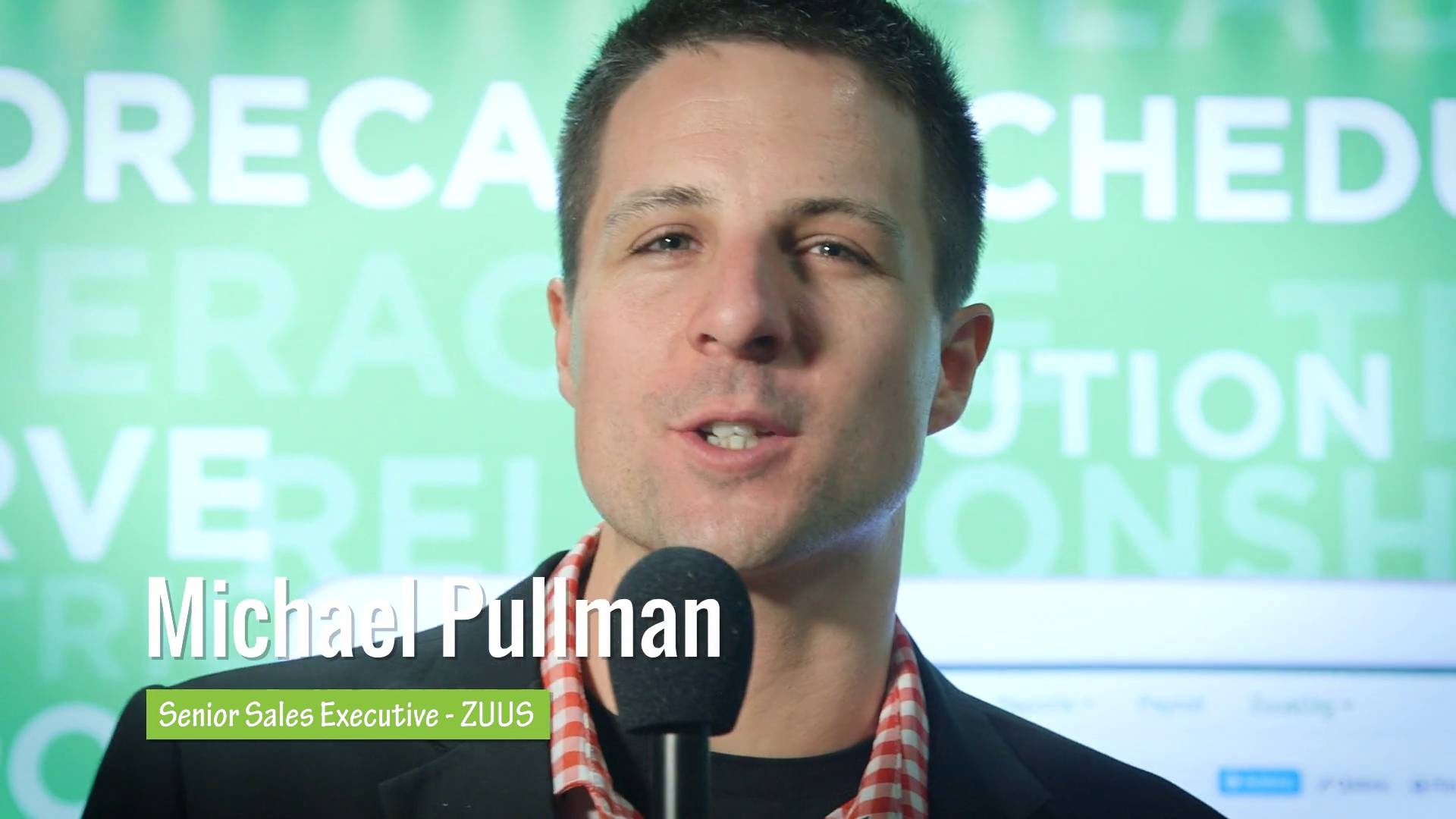 I'm Michael Pullman and ZUUS is a dynamic scheduling platform that helps managers put together schedules. It can make a huuuge difference to your bottom line. Some of our customers have experienced a 3-5% drop in their labor cost percentage KPI. If you've got a couple, 2, 3, 4 stores that could be a million dollars, so it is huge saving. Of course, the other thing is it really looks after your employees. There's two things really that drive retention in restaurants that we help with. One is availability management so people can tell you when they're available. The other is shift swapping. We have a little app that employees can download, they can pick up, drop, and swap shifts with each other. This makes a massive difference in their retention because they can be flexible.
---
I was invited by Craig Hakes and the team at Sirvo to chat in front of a live audience about The Future of Human Capital. In this new world of work the service industry is competing for talent with gig economy short term jobs like Uber and Upwork. Since unskilled people can find short-term gigs quickly that have flexibility we're seeing increased pressure on the restaurant industry.
It's no wonder the labor market is tight right now!
On the panel I had the chance to talk about this new world of work; the leadership that's required in the industry; and the fact that millennials want to work with mission-driven companies where pay is less of a deciding factor.
A big highlight was meeting Frank Peredia and the team from Rhein Haus on Market Street in Denver. Great venue, fun concept, and their service is outstanding. After meeting Frank I've been back twice!
Thanks to the Colorado Restaurant Association for putting on such a great show, and thanks to the team at Sirvo for inviting us on to the panel!